Kinesis Advantage USB PCB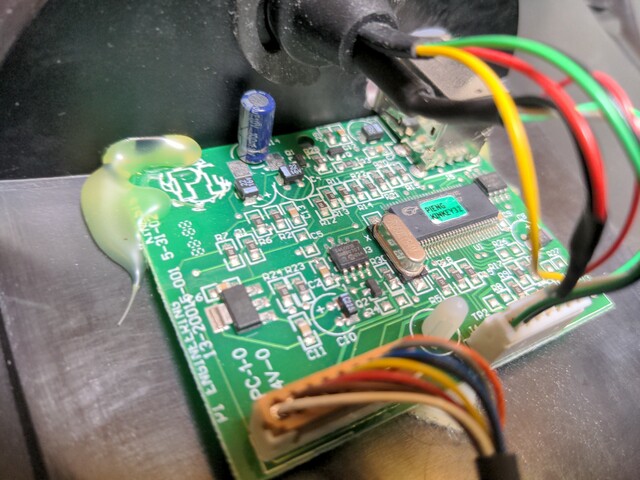 Kinesis Advantage MPC USB/QD keyboard.
I suspect that this board was designed as an adapter for the previous PS/2 model, and the case has not been changed. It's stuck on with a sticky pad and glue, and converts USB to PS/2 which links to the main board.